Teen Facial Treatment San Francisco CA
Why choose Deborah Pannier for your teen's facial treatment?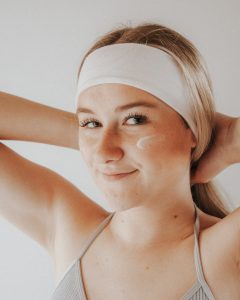 With years of experience and a deep understanding of teenage skin, Deborah Pannier is a trusted professional who is passionate about helping teenagers navigate their skincare journey. Her expertise and gentle approach ensure that each teen receives personalized care and tailored treatments that address their specific needs. During a teen facial treatment with Deborah Pannier, a comprehensive consultation will be conducted to assess the teenager's skin condition and understand their skincare goals. This initial assessment allows Deborah to create a customized treatment plan that incorporates gentle yet effective techniques, high-quality products, and specialized skincare protocols. With Deborah's expertise, teenagers can expect a facial experience that not only improves their skin but also promotes overall well-being.
Our teen facial treatments encompass a range of specialized procedures, including deep cleansing, gentle exfoliation, extraction, soothing masks, and targeted serums. These treatments are specifically formulated to address common teenage skincare concerns such as acne, congestion, and excess oil production. By combining expert techniques and customized products, Deborah Pannier aims to restore balance, reduce inflammation, and promote a healthy complexion.
Deborah Pannier understands that the teenage years can be challenging, and skincare plays an important role in building confidence and self-esteem. Our teen facial treatments are designed to provide a safe and nurturing space where teenagers can relax, rejuvenate, and feel supported on their skincare journey. We prioritize education and empowerment, equipping teenagers with the knowledge and tools to maintain healthy skin habits for a lifetime.
Text Deborah Pannier at 415-595-0614 to schedule your appointment today!
Our goal is to help teenagers achieve a clear and radiant complexion that enhances their natural beauty and boosts their self-confidence. With Deborah's expertise and personalized care, teenagers can feel confident knowing that their skin is in capable hands. Don't miss out on the opportunity to give your teenage skin the care it deserves.
Book your appointment now and experience the transformative effects of our expert teen facial treatments. 
Your path to a healthy and glowing complexion starts here. Experience the difference between our teen facial treatments in San Francisco, CA with Deborah Pannier. We can't wait to welcome you and provide you with an exceptional skincare experience. Text Deborah Pannier at 415-595-0614 and take the first step towards achieving the clear and radiant skin you've always desired.
Book your appointment online today!