Fast Facial Treatment in San Francisco, CA
Revitalize your skin with a quick and refreshing fast facial in San Francisco, CA.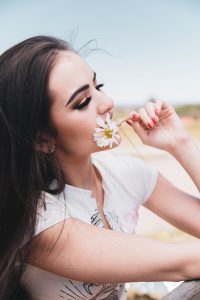 Deborah Pannier is your go-to destination for quick and refreshing fast facials in San Francisco, CA.
If you're looking to revitalize your skin and achieve a radiant and rejuvenated complexion, you've come to the right place. Deborah Pannier offers expert treatments that will leave you with an instant glow. Don't wait any longer to give your skin the boost it deserves – book now and experience the transformative power of our fast facials. We understand that in today's fast-paced world, time is of the essence. That's why we've designed our fast facials to provide you with efficient yet effective skincare solutions. These express treatments are perfect for those who are on the go and need a quick pick-me-up for their skin. We believe that everyone deserves to feel confident and radiant, even when time is limited.
Why choose Deborah Pannier for your fast facial in SF?
With years of experience and a deep passion for skincare, Deborah Pannier is a trusted professional who is dedicated to providing expert treatments for your skin. Her knowledge and expertise ensure that your fast facial is tailored to address your specific needs, delivering visible results in a short amount of time. During your fast facial with Deborah Pannier, you can expect a customized treatment that targets your skin concerns and goals. Our fast facials typically include a deep cleansing, gentle exfoliation, and a nourishing mask or serum application. These carefully selected steps work together to cleanse, rejuvenate, and revitalize your skin, leaving you with a radiant and refreshed complexion. But don't let the term "fast" fool you – at Deborah Pannier, we believe in providing quality treatments that deliver visible results. While our fast facials are designed to be time-efficient, we never compromise on the effectiveness of our treatments. You can trust that each step of your fast facial is performed with precision and care, ensuring that your skin receives the attention it deserves.
Book an appointment now for instant glow!
Give your skin the instant boost it craves with a fast facial that will leave you glowing and rejuvenated. Don't wait any longer to prioritize your skincare routine and experience the transformative effects of our expert treatments. Deborah Pannier is ready to provide you with an exceptional fast facial that will leave you looking and feeling your best. Our friendly and knowledgeable team will assist you in finding the perfect time that fits your busy schedule. We understand that convenience is key, and we strive to make the booking process as seamless as possible. Experience the instant glow of a fast facial in San Francisco, CA with Deborah Pannier. Rediscover your skin's radiance and reveal a complexion that is revitalized and refreshed. Book now and take the first step towards a quick and effective skincare routine.
We can't wait to welcome you to our serene spa environment and provide you with a revitalizing skincare experience.
Take the first step towards a radiant complexion – text 415-595-0614 now and enjoy the instant glow you deserve!
Book your appointment online today!