Personalized Custom Facial San Francisco CA

Your destination for a truly indulgent and personalized custom facial experience in San Francisco, CA.
Looking for a Personalized Custom Facial in San Francisco? Rejuvenate your skin and enhance your natural beauty, you've come to the right place. With Deborah Pannier, you can expect a luxurious treatment that is tailored to your unique skin care needs. Deborah Pannier believes that every individual has distinct skin concerns and goals. That's why our custom facials are designed to address your specific needs and provide you with the ultimate pampering experience. Whether you're looking to target signs of aging, improve skin texture, or simply relax and unwind, our personalized approach ensures that your facial is perfectly suited to you.
Why choose Deborah Pannier for your custom facial needs?
With years of experience and a deep understanding of skincare, Deborah Pannier is a trusted professional who is passionate about helping you achieve your desired results.
Her expertise and attention to detail ensure that you receive a facial that not only leaves your skin glowing but also uplifts your overall well-being. During your personalized custom facial, Deborah Pannier will begin by assessing your skin and discussing your skincare concerns and goals. This initial consultation allows her to create a tailored treatment plan that addresses your specific needs. From there, she will utilize a combination of advanced techniques, high-quality products, and soothing massage to deliver a truly transformative experience.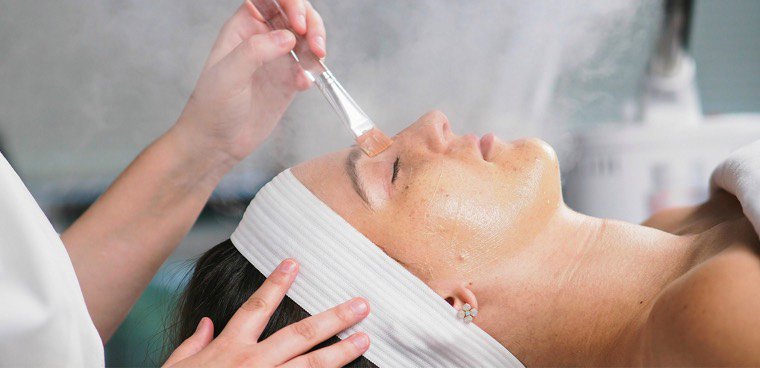 Deborah Pannier offers a range of facial treatments, including deep cleansing, exfoliation, extraction, hydration, and relaxation techniques.
Whether you're interested in a classic European facial, an anti-aging treatment, or a specialized facial for acne-prone skin, Deborah Pannier has the expertise to deliver exceptional results. With her gentle touch and meticulous approach, you can trust that your skin is in good hands. We understand that skincare is not just about the external beauty but also about how it makes you feel inside. That's why Deborah Pannier's custom facials are designed to provide a holistic experience that promotes relaxation, stress relief, and self-care. You'll leave feeling refreshed, rejuvenated, and ready to take on the world.
Text Deborah Pannier at 415-595-0614 to schedule personalized custom facial!
Whether you're a skincare enthusiast or someone looking to treat yourself to a well-deserved pampering session, Deborah Pannier is here to provide you with an unforgettable experience. Don't wait any longer to give your skin the attention it deserves. Book an appointment now and let Deborah Pannier work her magic. Experience the luxury of a personalized custom facial in San Francisco, CA, and let your natural beauty shine through. Your skin will thank you, and you'll leave feeling like the best version of yourself.
Your journey to radiant and rejuvenated skin starts here.
Don't miss out on this opportunity, click here to book your appointment today!
Book your appointment online today!