Back Facial Spa Treatment in San Francisco, CA
Deborah Pannier understands that while facial treatments are commonly associated with the face, the skin on our backs also deserves special care.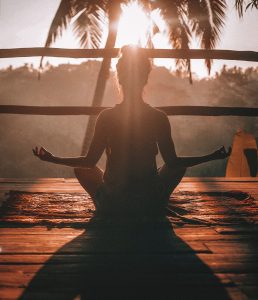 Our back facial spa treatments are specifically designed to cleanse, exfoliate, and rejuvenate this often-neglected area. We believe that true beauty extends beyond the face, and our goal is to help you achieve overall skin wellness and radiance. Why choose Deborah Pannier for your back facial spa treatment? With years of experience and a deep passion for skincare, Deborah Pannier is a trusted professional who is dedicated to providing exceptional care for your skin. Her expertise and attention to detail ensure that your back facial spa treatment is tailored to address your specific needs and concerns, delivering optimal results.
During your back facial spa treatment, Deborah Pannier will begin with a thorough cleansing to remove impurities and unclog pores. Next, a gentle exfoliation will slough away dead skin cells, revealing smoother and brighter skin. If necessary, extractions will be performed to clear any congestion or blemishes. Finally, a rejuvenating mask and moisturizer will be applied to nourish and revitalize your skin, leaving it feeling soft and supple. But it's not just about the treatment itself – at Deborah Pannier, we prioritize your comfort and relaxation. Our serene spa environment is designed to transport you to a place of tranquility, where you can unwind and let go of the stresses of daily life. The soothing ambiance, combined with Deborah Pannier's skillful touch, ensures that your back facial spa treatment is not only effective but also a truly blissful experience.
Book now for a blissful experience by texting 415-595-0614!
Take the time to indulge in a back facial spa treatment that will leave you feeling refreshed, rejuvenated, and deeply relaxed. Don't wait any longer to prioritize your well-being and give your back the care it deserves. Deborah Pannier is ready to provide you with an exceptional spa treatment that will leave you glowing from head to toe.
To book your back facial spa treatment, simply contact us and reserve your appointment today. Our friendly and knowledgeable team will assist you in finding the perfect time that fits your schedule. We believe that self-care should be accessible and convenient, and we strive to make the booking process as effortless as possible. Indulge in the ultimate back facial spa treatment in San Francisco, CA with Deborah Pannier. Experience the transformative power of expert care and luxurious relaxation. Don't miss out on this opportunity to enhance the health and radiance of your skin. Book now and embark on a journey towards a blissful and revitalized back.
Contact Deborah Pannier today to schedule your back facial spa treatment and discover the rejuvenating benefits!
We can't wait to welcome you to our serene sanctuary and provide you with an unforgettable spa experience. Take the first step towards ultimate relaxation and renewal – book now!
Book your appointment online today!